Used Cars For Sale
Belvue Cars Ltd specialises in sourcing and selling quality used cars in London. We choose only the finest selection of pre-owned vehicles on the market, with a high standard of personal service guaranteed.
Top Marques at Great Prices
Before putting any of our selected cars on the forecourt we ensure they are fully checked and prepared to a high standard for resale. This includes a mechanical check and a detailed valet inside and out!
Quality Pre-Owned Cars
Belvue Cars specialises in the re-sale of saloons, coupes, convertibles, 4x4 SUVs and supercars all from luxury Marques including Aston Martin, Bentley, Lamborghini, Ferrari, Mercedes-Benz and Porsche in addition to popular Marques like Land Rover (Range Rover), Audi and BMW.
Whether you want a family run around or an executive town car, Belvue Cars can find the right car for you!
What is the AA Dealer Promise?
The AA Dealer Promise is basically the AA's Commandments of Gold Standard customer service - making sure you get looked after both before and after the purchase of one of our used cars, to create peace of mind and a stress-free used car buying experience.
As a reputable used car trader, we have taken our service to the next level by signing up to the AA Dealer Promise.
What are the promises? We will......
•
Provide a minimum of 6 months MOT on all vehicles
•
Allow you to test drive any vehicle
•
Welcome any vehicle inspection before you buy
•
Make sure every vehicle is in good condition
•
Provide V5 registration and service records where available
•
Work closely with you and the AA Cars team to help with any issues
•
Honour their obligations under the Consumer Rights Act 2015 to protect your purchase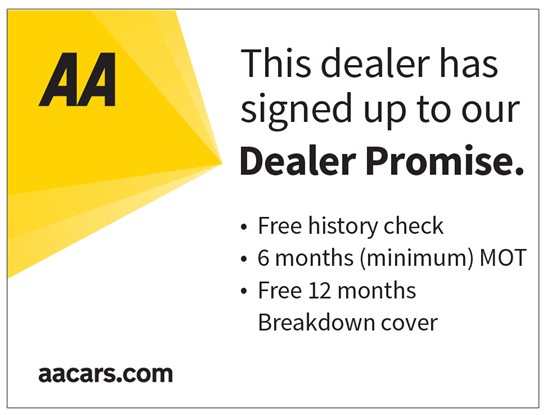 Easy Finance Available
Our financiers offer competitive finance packages for your convenience; we also accept all major credit and debit cards. Part-exchange is also welcome.
Based in West London
Our cars are available to purchase today and can be viewed from our impressive showroom in Northolt, Middlesex, which is conveniently located close to the A40 and 10 minutes from junction 16 on the M25.
We operate a viewing by appointment only policy which is extremely flexible, just arrange an appointment that suits and we will do our utmost to accommodate your needs.

We'll Find You What You Want!
We can also assist with the sourcing of specific motor vehicles, so if you don't see something you like please do call us. We are large buyers and have the capability to source impressive cars from high end Marques across the UK in addition to the export market.
An Added Extra
We also offer an exclusive professional alloy wheel refurbishment service, which caters for exclusive Marques such as Aston Martin, Bentley, Lamborghini, Ferrari and many other high end brands.
Ours services include Diamond Cutting which uses the latest state of the art lathe in addition to other specialist finishes including Powder Coating, Painting, Polishing and even the detailed finishes of Split wheels. We can also offer an exclusive high end valet service.
We look forward to welcoming you to Belvue Cars soon.
Gallery